Don't Be Fooled by Online Casino Cheats – Here's How to Stay Safe
Safety tips on how to avoid Online Casino Cheats
Online casinos have revolutionized the gambling industry, offering players the convenience of playing their favorite games from the comfort of their homes. However, with the rise of online casinos, there has also been an increase in online casino cheats. These cheats can be anything from rigged games to fake casinos that are designed to steal your money.
It's important to be aware of these cheats and know how to stay safe while gambling online.
In this article, we'll share some tips on how to spot and avoid online casino cheats.
Choose a Licensed Casino
One of the most important things you can do to stay safe while gambling online is to choose a licensed casino. A licensed casino is regulated by a governing body and is required to follow strict rules and regulations to ensure fair play. You can easily check if a casino is licensed by looking for their license information on their website.
Here are some examples of reputable licensing authorities for online casinos:
United Kingdom Gambling Commission (UKGC)
Gibraltar Regulatory Authority (GRA)
Alderney Gambling Control Commission (AGCC)
Kahnawake Gaming Commission (KGC)
Isle of Man Gambling Supervision Commission
New Jersey Division of Gaming Enforcement
Nevada Gaming Control Board
Pennsylvania Gaming Control Board
Keep in mind that these are just a few examples, and there are other reputable licensing authorities out there. It's always a good idea to do some research on the licensing and regulatory bodies for any online casino you're considering playing at.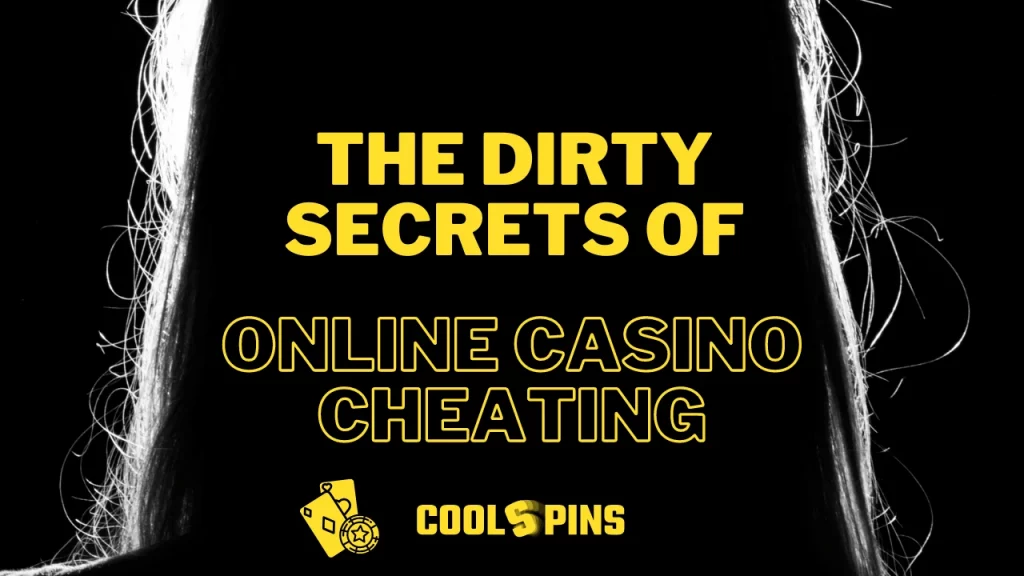 Look for Independent Audits
To ensure that the games offered by an online casino are fair, look for independent audits. These audits are conducted by third-party organizations that test the games for fairness and ensure that they are not rigged in favor of the casino.
Check for Secure Transactions
When gambling online, you'll need to make deposits and withdrawals. To ensure that your transactions are secure, check for SSL encryption. This encryption technology ensures that your personal and financial information is kept safe from hackers and fraudsters.
Read Reviews and Check Ratings
Before choosing an online casino, take the time to read reviews and check their ratings. This will give you an idea of what to expect and whether the casino is reputable. Look for reviews from other players and check the casino's rating on trusted gambling sites.
Don't Fall for Promotions that are Too Good to be True
While online casinos offer promotions and bonuses to attract new players, be wary of promotions that are too good to be true. These promotions may be a sign of a fake casino that is designed to scam players.
Don't Fall for Scams
One of the most common forms of online casino cheating is through scams. Scammers will often try to lure unsuspecting players in with offers of free money or bonuses, only to disappear with their cash once they have made a deposit. To avoid falling for these scams, make sure to only play at reputable online casinos and never give out your personal information to anyone claiming to offer free money or bonuses.
Keep an Eye on Payout Rates
Another way that online casinos can cheat players is through their payout rates. If an online casino's payout rates are lower than average or seem too good to be true, there is a chance that the casino is cheating its players. To stay safe, research the payout rates of any online casino you plan to play at and avoid those with low or questionable rates.
Watch Out for Rigged Games
Online casino cheats can also rig games to give themselves an unfair advantage. This can be done through manipulating the software that powers the games or by using bots to play against real players. To protect yourself from rigged games, make sure to only play at online casinos that are certified by third-party organizations like eCOGRA, which test and verify the fairness of the games offered.
Be Careful with Bonuses
While bonuses can be a great way to increase your bankroll and have more fun at the casino, they can also be a way for online casino cheats to lure you into a trap. Make sure to read the terms and conditions of any bonus offer carefully and understand the wagering requirements before accepting it. If an offer seems too good to be true, it probably is.
Use Secure Payment Methods
Finally, online casino cheats can also try to steal your money through hacking or other means. To stay safe, always use secure payment methods like direct banking, credit cards, e-wallets, or cryptocurrencies when playing at online casinos. Never give out your personal or financial information to anyone you don't trust, and make sure to use strong passwords and two-factor authentication whenever possible.
Online Casino Cheats summary
In conclusion online casino cheats pose a significant threat to players' safety and finances. To stay safe while playing at online casinos, it's crucial to choose a licensed casino that's been audited by independent organizations, ensure secure transactions using trusted payment methods, and never share personal or financial information with anyone you don't trust.
Moreover, it's recommended to use strong passwords and two-factor authentication for additional security.
Always be cautious of promotions that seem too good to be true and read reviews before joining any casino site.
By following these tips, players can enjoy a safe and enjoyable online gambling experience without the fear of being cheated.
Remember, choosing the right casino and taking the necessary precautions is crucial to protect yourself from online casino cheats and rigged games.

Head of the ship that sails in international seas.