Evolution of licensing of Curacao casinos
In 1993, Curacao became the first island in the Caribbean region to license its online gaming operators. Five years later, Curacao e-gaming came into being and its main role was to monitor the integrity of the licensees. In 2002, the local government separated Curacao e-gaming from the Curacao Gaming Control Board. The former now offers a single license that covers several gambling areas.
Every Curacao e-gaming license has two parts. While the Master License allows businesses to run online gaming companies, it also allows them to offer sub licenses to other entities. However, an entity with a sub-license can own and operate only one gaming company. Further, acquiring a casino license from Curacao means getting other benefits as well.
Every Curacao e-gaming license allows gambling companies to run scratch cards, online slots and table games, and poker rooms. Licensees can live broadcast casino games and also offer online sports betting. Live casino games provide the same excitement as their brick-and-mortar gambling counterparts. Furthermore, live casino games are fair and players can track their progress easily with the aid of HD cameras.
Curacao casino e-gaming drawbacks
Because Curacao started licensing online casinos in 1993, this island enjoys an advantage over other regions in this industry. In fact, many experts believe that Curacao makes more money from gambling than from tourism. Since Curacao's e-gaming licensing procedures are less rigorous, they help many new casinos start their operations quickly and easily. However, many observers feel this flexibility isn't helping Curacao e-gaming.
The two main requirements for receiving a Curacao e-gaming license include having enough funds and clearing a third-party audit test. Because these conditions are easy to meet, many observers have raised questions about the security of Curacao-licensed online casinos. Despite these shortcomings, the Dutch government has refused to interfere in the operations of Curacao e-gaming.
Non-interference by the Dutch government means that the local regulator does not intervene between the gambler and the casino. This behavior has demotivated many online gamblers from continuing to play with Curacao-based online casinos. The players tend to be wary of the safety of their online payments. However, Curacao has instituted some rules targeted toward online bookmakers recently.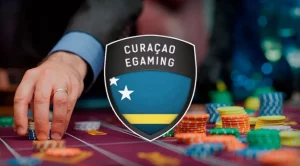 Fixing the popularity issues
Many players have posted negative reviews about Curacao-based online casinos. This, plus the political developments in the Netherlands Antilles, has negatively affected the Curacao casino industry. But ever since Curacao became a constituent state of the Kingdom of the Netherlands in 2020, it has tried to mend the reputation of its casino business.
Presently, Curacao is home to several online and land-based gambling destinations, such as the Breezes Curacao Resort, the Marriott International Casino, and Casino Royale. Curacao has several online bookmakers as well, like Bet365, 32Red Sportsbook, and the ComeOn Sportsbook. Gamblers can enjoy online slots, table games and live casino games on these online casinos.
Fresh and established gamblers can receive several benefits from Curacao-based online casinos. These are sign-up and loyalty bonuses, cashback, extra spins, a good selection of games, and a wide variety of payment options. In addition, players can try games from some of the finest software providers in the world, such as NetEnt, Microgaming, and Evolution.